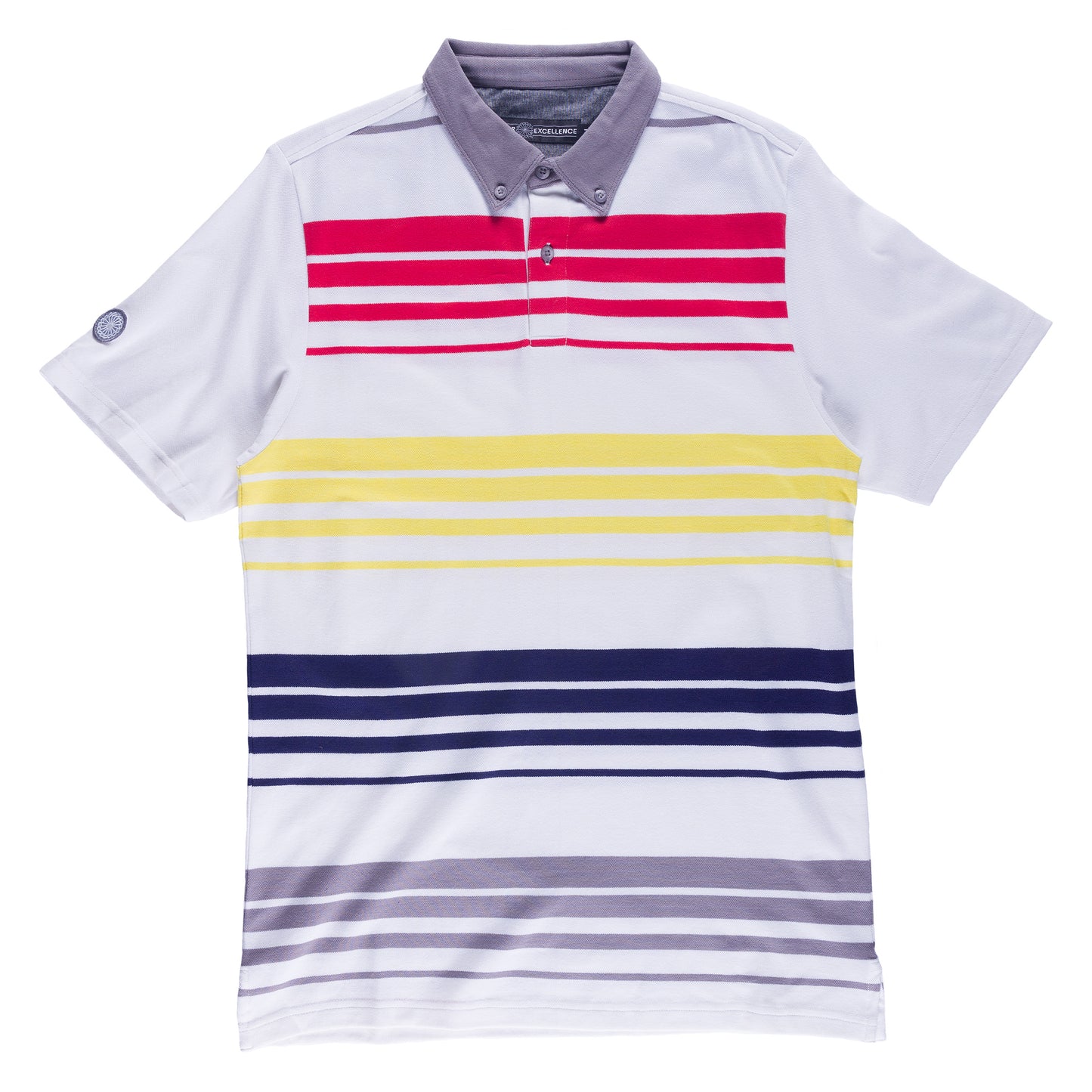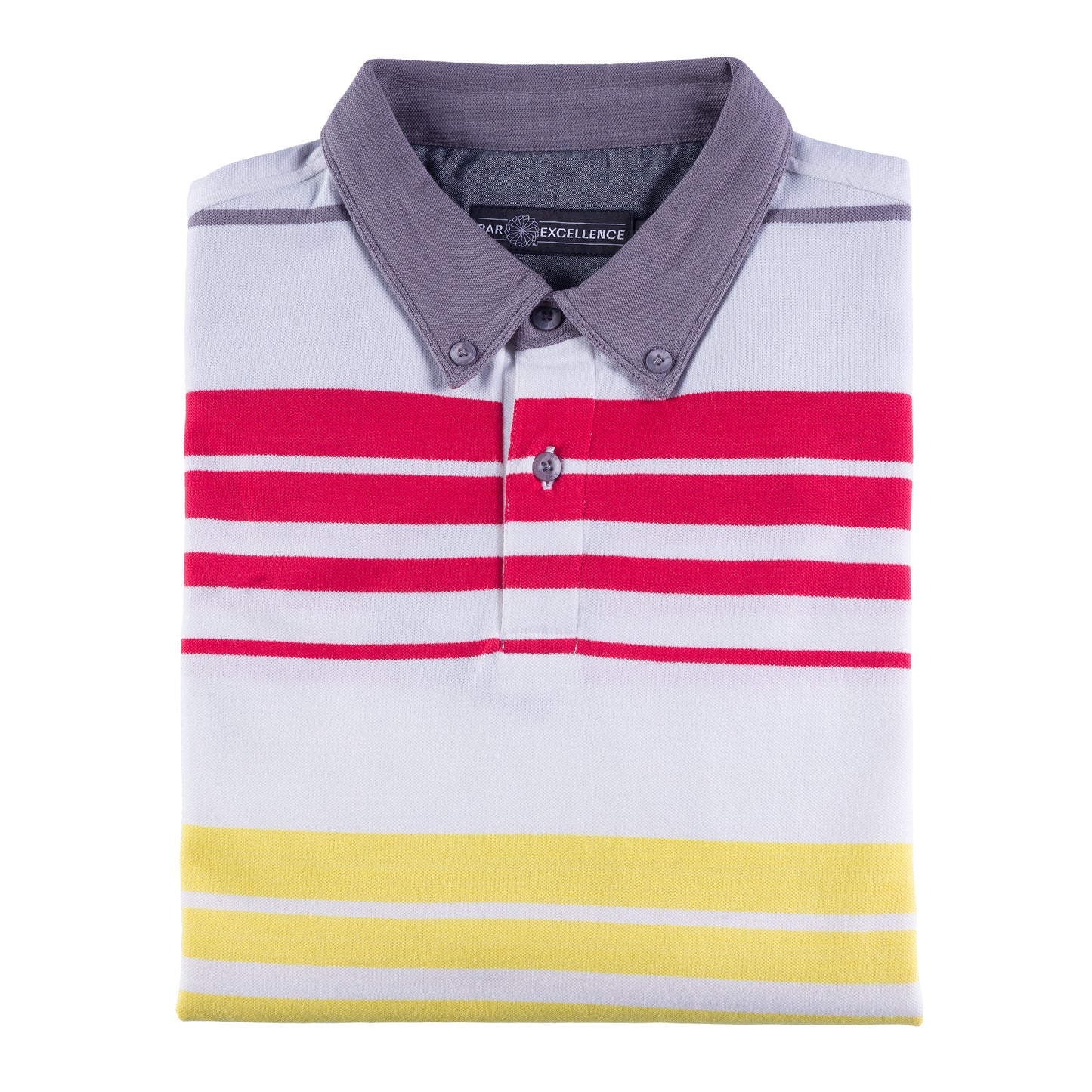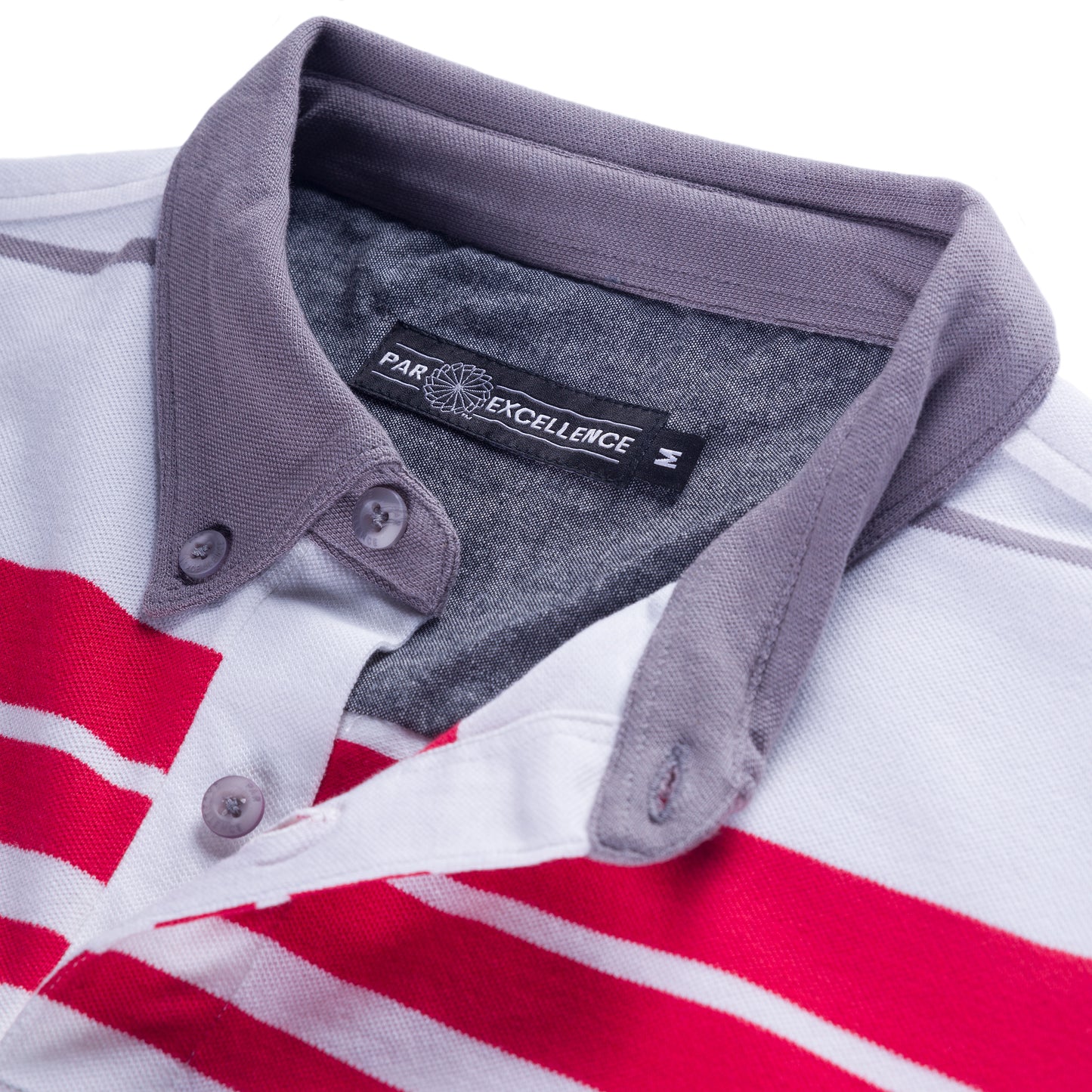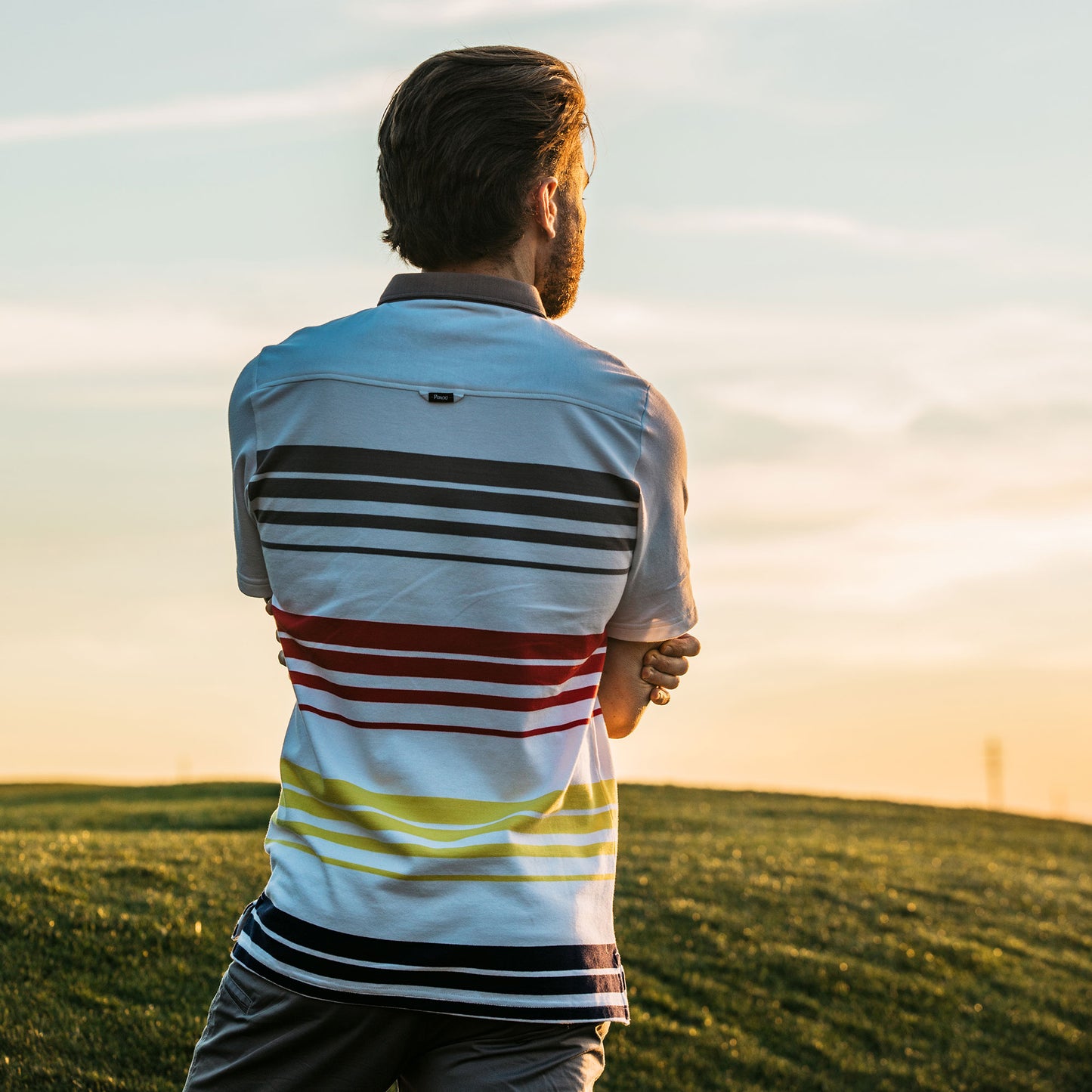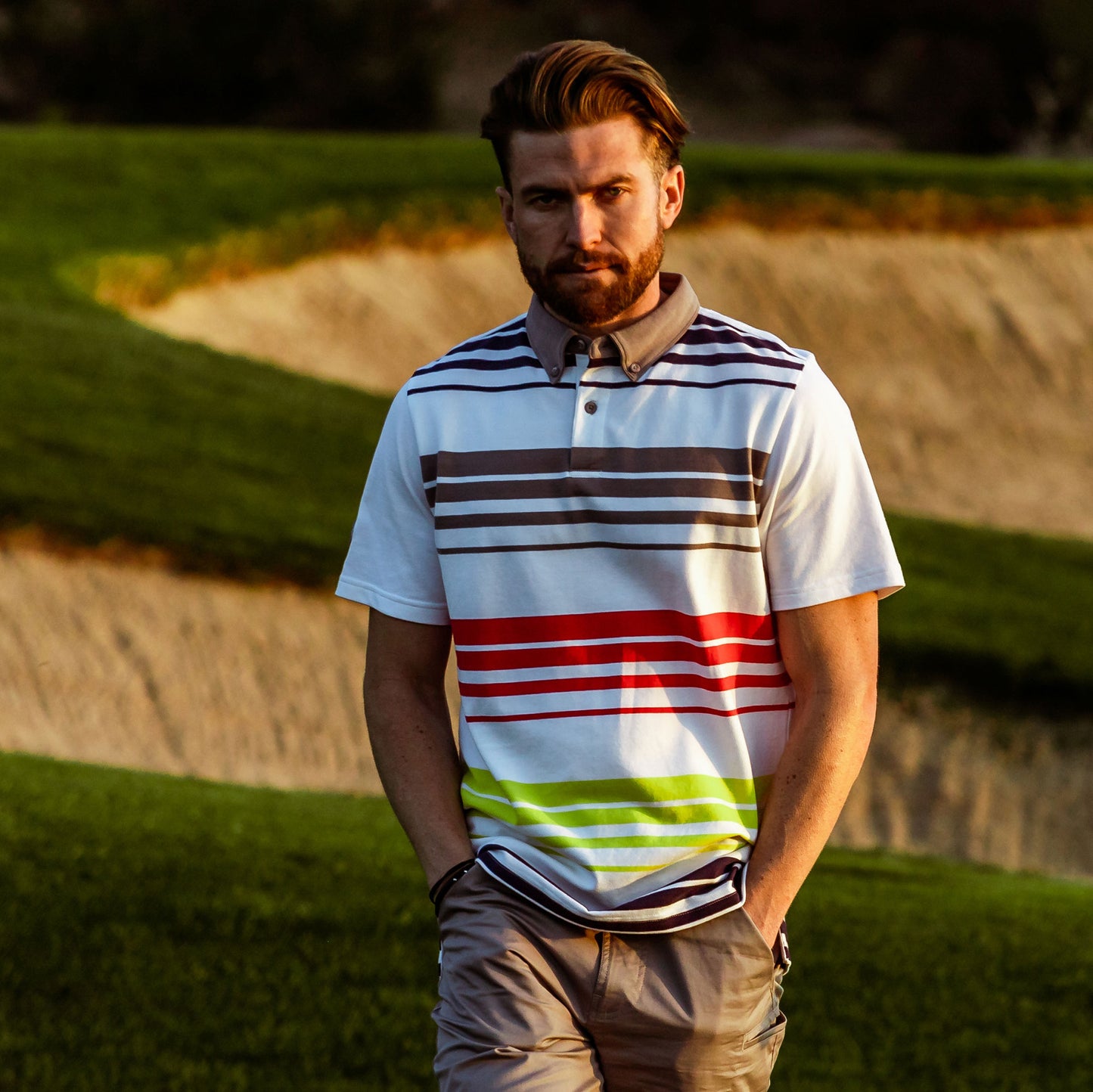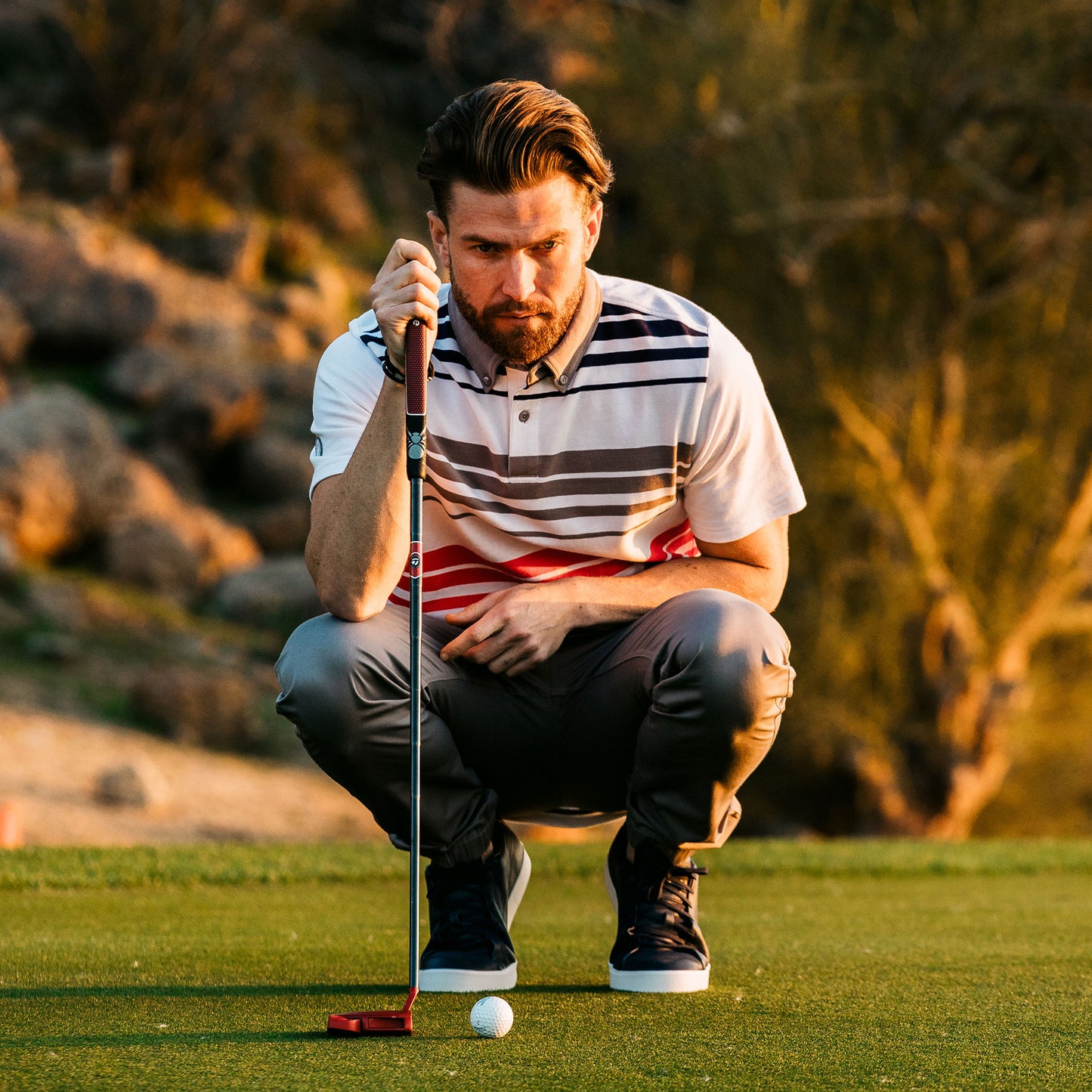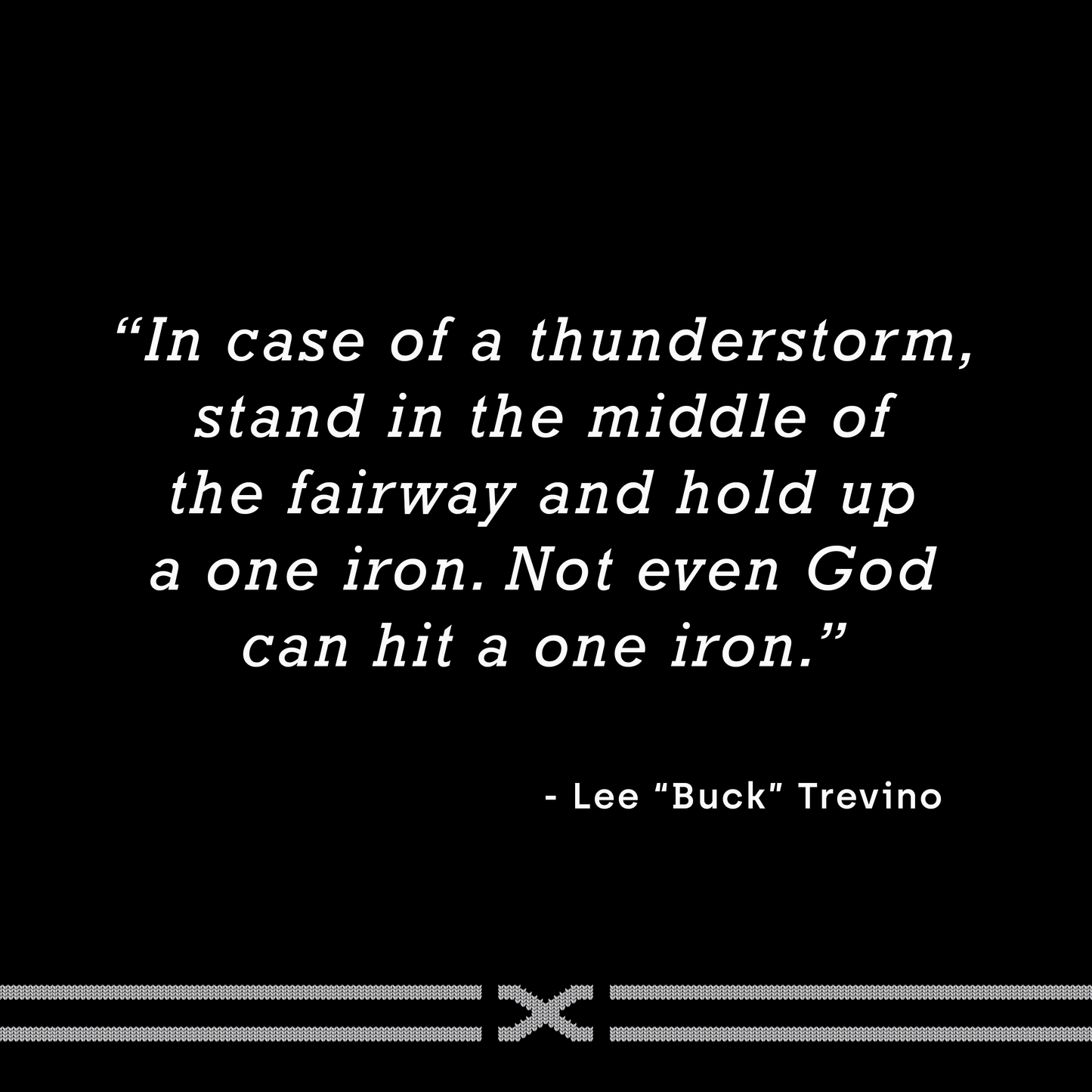 Size Guide - Men's SS Knit Tops
Description

Inspired by Lee "Buck" Trevino, 6 Time Major Champion, Mexican-American Golf Icon, The Buck Polo introduces our stretch cotton yarn dye stripe pique. The collar literally bestows a button down appearance. Presented in White Multi-stripe, the Buck is also available in Eclipse and Filigree. This top coordinates directly with the Knight TT Cap.

Distinctive Features

• Self Fabric Button Down Collar
• Center Back Locker Loop Detail
• Yarn Dyed Striped Pique at torso
• Silicone Coated Buttons
• Tactful Sleeve "P-Swing" Patch
• Fit is True to Size
• Fabrics utilize Filium® 2.0 Activation

Craft Clothing

All of the Par X range is consciously crafted in small batch production runs. Fabrics are made to order to minimize wastage. Restocking of styles after they sell through is not guaranteed.